High-Quality Roofing Contractor in Western MA and Hartford County, CT
Protect your home with superior roofing, siding and window services
Why Choose Adam Quenneville?
Lowest price guarantee on our roofing system
Golden Pledge Warranty - 50 years of protection on materials and labor - the last roof you'll need!
Our 17-Point Roof Inspection and job process
Residential and commercial services
Here at Adam Quenneville Roofing, Siding & Windows, our many years of experience since we opened in 1996 have taught us the best solutions to all roofing problems.
Our certified technicians receive continuous education on new industry standards. We can guarantee our ability to get the job done right the first time, saving you time and money and increasing the value of your home.
We know this is only half the battle. As a customer, you should only work with a contractor who can provide dependable work, and you are also entitled to interacting with people who truly care about you and your concerns.
Our family-owned and operated company treats every customer with the respect, understanding, and friendliness they deserve. We are completely open with you throughout the process. This marriage of skill and courtesy makes us the most reliable roofers in the area!
Worried about your home's roofing, siding, or windows?
At Adam Quenneville Roofing, Siding & Windows, we provide residents of Massachusetts and Connecticut with Free Estimates for roofing, siding, and window installation, replacement or repair.
Benefits of Working with a Master Elite Contractor
Have residential or commercial concerns? Call us today at 1-413-536-5955 or contact us online to schedule your appointment today! We service Springfield, Chicopee, Westfield, Amherst, Holyoke, and surrounding areas of Western MA and Hartford County, CT.
We have all the answers to your roofing problems
Chances are if you're experiencing an issue with your roof, we have seen it before. We can replace your roof if necessary, or repair it from several types of damage, including long-term leaks or wear and tear, emergency situations like severe storms, ice and hail damage, and more.
Our team can respond quickly to your requests. We specialize in asphalt and energy-efficient shingles that come in different styles and looks to best suit your needs and tastes. All of our products are industry-certified, providing a high-quality roof to keep your family safe and dry for years to come!
8,428
The number of roofs we have installed over the years, making us the true professionals and leader in the roofing industry.
10,346
The number of satisfied customers we have in the New England area. It's time for you to choose Adam Quenneville Roofing, Siding, and Windows for your project.
$1,675,638
The total dollar amount we have saved our customers in Storm Damage insurance claims.
30 MILLION
The total number of nails we have used over the years. We are dedicated to going above and beyond, which includes making sure very few of these nails were left behind on the grass.
Free Estimates!
Schedule A Free Estimate
Our roofing, siding, and window services are available to residents throughout Western MA and Hartford County, CT, including Springfield, Chicopee, Westfield, Amherst, Holyoke, West Springfield, Ludlow, Longmeadow, Wilbraham, Northampton, Belchertown, South Hadley, and the surrounding cities and towns.
Affiliations
Community Associations Institute: CT Chapter

Home Builders & Remodelers Assoc. of W. Massachusetts

New England Community Associations Institute

Young Professional Society of Greater Springfield

Affiliated Chambers of Greater Springfield

Chicopee Chamber of Commerce
See All Affiliates


Our extraordinary job process puts you in control

Here at Adam Quenneville Roofing, Siding & Windows, we have designed a specific process that we undertake with each of our customers to help them understand the work needed on their home. We plan a meeting with all of the homeowners, because different people have separate questions and concerns.

Next, we climb atop your roof to perform a 17-Point Roof Inspection – for free! – to determine any and all issues your roof might be having. We explain the problems and the work needed to fix them.

We will never try to oversell to you or be anything but completely honest. Finally, our specialist will help to build you a customized roofing system including material options, color choices, warranties, investment options, and more.
We can also help with siding and window needs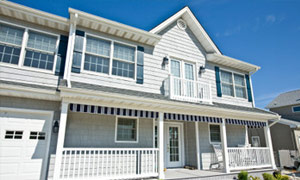 Windows and siding. We have effective solutions for window and siding jobs of all varieties, providing a long-lasting answer that will increase appeal and value.
Along with our roofing services, we can help you keep up your home's attractive appearance with our vinyl and steel siding services and window installation. We want to give you a place that you are proud to come home to.
New siding and strategically placed windows can do the trick! They will also help increase the value of your home, and windows which fit correctly can save you money on your energy bills as well!
A trustworthy contractor you can rely on
Problems like a leaky roof or damaged siding will only wreak havoc on your home and your wallet in the long run. Don't allow yourself to wait for a crisis to strike. Let an experienced, trusted contractor into your home and jump-start your home repair process!
Call us at 1-413-536-5955 or send us an email to schedule an inspection today! We are locally owned and operated and work hard to achieve total customer satisfaction. We are dedicated to educating our customers about the real state of their homes, and our friendly employees will walk you through every step of the job!
Looking for a price? Get a no cost, no obligation free estimate.