Our Roofing Process at Adam Quenneville Roofing & Siding
Are you unsure if you need a new roof?
Let us start by taking the unknown out of a roof appointment and share with you the Adam Quenneville process:
1. Initial Call
When you call, we will set up a date and time convenient for you and any other homeowner to meet with one of our Roofing Specialists.
2. 17-Point Roof Inspection
Our Roofing Specialist arrives at the scheduled time and conducts our 17-Point Roof Inspection. This includes:
Checking your sheathing
Looking at granule deterioration (including loose & missing shingles)
Looking for algae or moss
Examine flashings (including chimney & wall)
Check for proper valley installation
Verify proper amount of roof ventilation
Examine nail placement
Look at the condition of the chimney
Examine shingles looking for missing, curled, cracked & more
Review gutters and make sure they are fully functional
Examine fascia board for any damage or rot
Survey the condition of siding above the roof
Look at all sealants
Examine pipe collars
Check for proper installation of metal stack
Confirm presence of drip edge and make sure properly installed
Survey the attic for proper insulation, structural condition, moisture, exhaust vents & more
3. Discussion of your needs, history and goals

Our Roofing Specialist will sit down with your family to discuss your answers to questions about the history of your roof and your expectations and plans, such as:
How long you have lived there?
How long to you intend to continue living there?
What problems have you noticed?
What concerns do you have?
And more…
4. Proposal
Lastly, our Roofing Specialist will work with you to develop a customized roofing solution or system that meets your needs and budget. We will explain and review the material options, color choices, warranties, investment options, and more.
Recent Testimonials
"I am writing this letter to express my total satisfaction with the work performed on my home. My roof was..."

Tom C. of Easthampton, MA

"Our hats are off to them!"

Nancy & Juhanne B. of Holyoke, MA

"You are very lucky to have two nice men working for your company."

Cynthia D. of Ludlow, MA
What is a "Roofi­ng System"?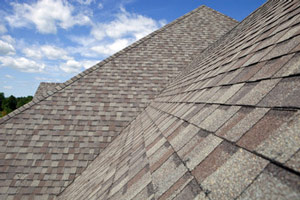 Protection from the elements. We only use the highest quality roofing products to effectively protect you and your home from the weather.
A roofing system refers to all the options and elements that go into the "roof over your head" and include stylistic options and structural options. These elements and options are thoroughly reviewed during our meeting with you. Our experienced specialists strive to answer all questions and make sure you are comfortable with our process, which has been refined over the years to ensure successful projects and satisfied customers! We welcome questions and whether you work with Adam Quenneville Roofing & Siding or another company make sure you ask the right ones of every roofing company you speak with. For examples of questions to ask, click here.
Replacement or Repair?
You may be asking yourself, "Maybe I do not need a new roof, but rather a repair?" At Adam Quenneville we do not hesitate to share when you only need a repair rather than a replacement. Our objective is to give you what you need – not oversell a new roof to you. But this question cannot be answered without a thorough inspection and discussion.
Click here to learn more about roof repair.
Storm Damage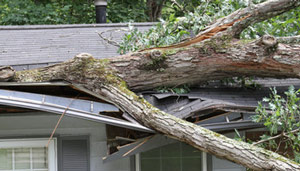 Storm Damage Restoration. We can quickly and efficiently restore your home to pre-loss condition after sustaining storm damages.
Regardless of the quality of your roofing and how well you look after it, certain circumstances - wind, hail, falling trees - may lead to severe enough damage to require a roof replacement quickly to avoid further, much more costly damage. Sometimes storm-related damage can be resolved with a repair and sometimes that repair should be done quickly to avoid worse harm to your roof and your home. Only an inspection can determine the severity of your roof's condition and the urgency.
If you believe storm damage may be the cause of your roofing issue please visit our Storm Damage Department.
Ice Dams
If you've experienced or are currently experiencing large ice formations on your roof, the problem may be causing water damage to your home. To learn more click here.
Save
Save
Save
Looking for a price? Get a no cost, no obligation free estimate.