Slate Roofing Services in Western MA and Hartford County, CT
Providing affordable slate roofing options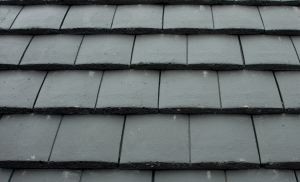 Lasting beauty & quality. When it comes to a new roof, why not choose a system that will last twice as long?
Adam Quenneville Roofing & Siding offers quality slate roofing services, including repair, maintenance, and replacement. We offer affordable slate roofing systems from trusted manufacturers. We carry roofing products in a variety of sizes, textures, and colors to add to the beauty and appearance of your home.
Slate roofs are one of the oldest roofing materials used today and is known to be the longest lasting element of your entire home. With such a long-life span, slate is one of the most durable roofing materials available. When properly maintained, slate roofing can withstand the worst weather conditions.
Call us at 1-866-443-6016 or click below to request an in-person inspection and free estimate in Holyoke, Springfield, South Hadley, Amherst, Northhampton or nearby.
Advantages of slate roofing
Aesthetic appeal: It has a natural beauty which enhances the look of a home. Slate roofs maintain a unique appearance, no matter its age.
Durability & low maintenance: Slate is a long-lasting material. It is resistant to severe weather such as heavy rain, strong winds and snow. It is also naturally fire resistant and does not get affected easily by mold, algae, or insects.
Environmentally friendly: Slate is a natural product of the Earth.
Longevity: It is known to last over 100 years if properly maintained.
Contact us for all your slate roof repair or installation needs
At Adam Quenneville Roofing & Siding, we are experts in slate roof repair, maintenance, and installation. Whether you're looking to repair your old roof or install a new slate roof as part of a home remodel, our certified specialists can help you choose the best roofing slate to match the style of your home. Contact us today for your free roofing estimate in Westfield, Enfield, Simsbury, Tolland, South Windsor or nearby.
Looking for a price? Get a no cost, no obligation free estimate.